Discover more from Climate Tech VC
The leading resource on climate and innovation.
Over 37,000 subscribers
🌍 House Dems turn up the heat #14
Plus, spotlight on Maria Fujihara, CEO of SINAI Technologies
Happy Monday and belated 4th of July! In this week's issue, we go deep on the House Democrats' recent climate policies. We also catch up with Maria Fujihara from SINAI Technologies whose SaaS carbon pricing company is aiming to enable the next wave of corporate carbon commitments. Following is a long list of deals and a spate of news, including Shell's $22B write off. 
Thanks for reading!
Not a subscriber yet?
---
House Dems turn up the heat on climate policy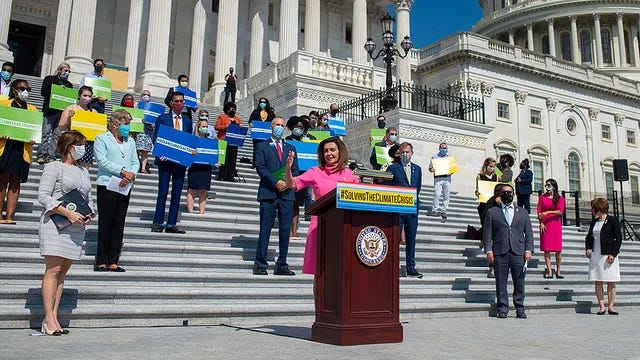 House Democrats have been pushing for climate action, especially last week. They issued a massive Climate Crisis Action Plan on June 30 with the goal of eliminating US greenhouse gas emissions by 2050. They then passed a $1.5 trillion green infrastructure "Moving Forward Act" on July 1, which includes significant investments in EVs and grid modernization. We've highlighted a few initiatives from each of these plans below. 
🚚 Transportation: Sell exclusively zero-emission passenger vehicles by 2035 and heavy-duty trucks by 2040 

⚡ Energy: (1) Enact a Clean Energy Standard to achieve net-zero emissions in electricity by 2040; (2) Extend solar and wind tax credits through 2025 and initiate tax credits for energy efficiency and decarbonization technologies
🌾 Agriculture: Improve funding for climate-smart agricultural activities and for setting climate stewardship goals across all U.S. farmland
🚧 Construction: Incentivize updating building codes, tax benefits for construction of net zero buildings (including all new buildings net zero emissions by 2030)
💸 Finance: Increase federal investment in carbon removal R&D, improve financial incentives for DAC, expand demonstration projects, create markets for carbon captured fuels
🌲 Natural resources: (1) Achieve national goal of protecting at least 30% of all US lands and ocean areas by 2030 (just 12% of US lands and 26% of US ocean currently protected, primarily in Western Pacific and northwestern Hawaii); (2) Revive Civilian Conservation Corps to complete natural resource restoration work 
Check out the fact sheet here. 
🚌 Invest $100bn+ in transit to put more zero-emission buses on the road, add new routes, and provide more reliable service

🚗 Emphasize resiliency while reducing carbon pollution from the transportation sector, including $1.4bn in alternative fuel charging infrastructure

⚡ Modernize our energy infrastructure for a clean energy future by investing more than $70bn to transform our electric grid 

🔋 Encourage "greening the fleet" by supporting widespread adoption of zero emission vehicles through tax credits, supporting zero-emission vehicle manufacturing, and deployment of EV charging infrastructure 
Check out the fact sheet here.
What does this mean?
These documents build on and have gained support from progressive organizations like Sunrise Movement, Climate Justice Alliance, and Greenpeace USA. However, these groups and others who support the Green New Deal say that plans need to go further to match the full scale of the climate crisis. They suggest a ban on fracking, a ban on exports and imports of fossil fuels, and an immediate halt to new fossil fuel infrastructure such as pipelines.

Both proposals emphasize prioritizing marginalized communities of color for funding and in policy decision-making, as environmental and racial justice are inherently intertwined. They also promote strategies to transition fossil fuel workers into a clean energy economy, such as establishing a National Economic Transition Office to support the coal industry. 
Why does this matter?
Democrats are doubling down on climate action with these two pieces of legislation, demonstrating the rising importance of climate change in federal policy. 

Meaningful climate policy is essential to scaling climate technologies. Industries like renewable energy and electric vehicles have massively benefited from tax credits and other policies which lower barriers for first adopters and drive investment in the space.  
What is likely to happen? 
The White House released this statement in response to the Moving Forward Act: "Instead of taking a balanced approach that would benefit more Americans, [it] is full of wasteful 'Green New Deal' initiatives that would impede economic growth and impose unnecessary mandates, hindering innovation and driving up costs for the American people." 

While the likelihood of climate action during the Trump administration and with a Republican majority in the Senate is small, the Climate Committee plan provides numerous off-the-shelf climate actions for a potential Democratic victory in November. 
---
Deals of the Week (6/29-7/5)
💨 Carbon Clean Solutions, a London-based low cost CO2 capture and separation technology startup, raised $22m in Series B funding from Equinor Ventures and ICOS Capital. The company aims to reshape industrial CO2-capture technology by making the process less energy and capital-intensive. More here. 
⚡ Pexapark, a Zurich-based renewables power purchase agreement (PPA) software platform, raised $6.7m in Series B funding from BayWa r.e. Energy Ventures, RP Global, and Encavis. The platform provides tools which help renewable energy firms secure financing via PPAs. More here.
🌱 Boost Biomes, a San Francisco, CA-based agtech startup, raised $5m in Series A funding from Yara International (a global crop nutrition company), Viking Global Investors, and Y Combinator. The startup develops products to increase crop yields and reduce post-harvest food waste. More here.
🐷 Outstanding Foods, a Los Angeles, CA-based plant protein startup, raised $5m in funding fromSternAegis Ventures and LA Laker JaVale McGee. The company successfully launched their PigOut Pigless Pork Rinds earlier this year, and plans to use the latest funding round to introduce a number of new products. More here. 
🛵 Yulu, an India-based micromobility startup, raised $3.9m in funding led by Rocketship.vc. The startup aims to reduce traffic congestion and pollution in Indian cities through its dockless, battery-powered two-wheelers. More here.
🌱 CoInspect, a San Francisco, CA-based startup building SaaS tools to ensure food safety & sustainability from farm to fork has raised $4m in Seed funding. The company's mobile app is designed to facilitate the management of food safety compliance and brand standards.
🥛 TurtleTree Labs, a Singapore-based food tech firm, raised $3.2m in Seed Funding from Green Monday Ventures, KBW Ventures. The startup produces cell-based milk to reduce environmental degradation and address animal welfare issues. More here. 
💧 NUMiX Materials, a Chicago, IL-based water treatment company, won Clean Energy Trust and the US Bank's first ever Cleantech Inclusion Award. The woman-led company manufactures and supplies sorbents to remove heavy metals from contaminated water. More here. 
Funding News:
South East Asia Clean Energy Facility (SEACEF), a new $2.5bn climate fund managed by Singapore-based Clime Capital, will target clean energy investment in Southeast Asia. The fund will target clean energy projects in a region where rapid economic growth is driving up energy (and coal) demand. Reuters has more here.
---
In the Spotlight: Maria Fujihara (SINAI Technologies)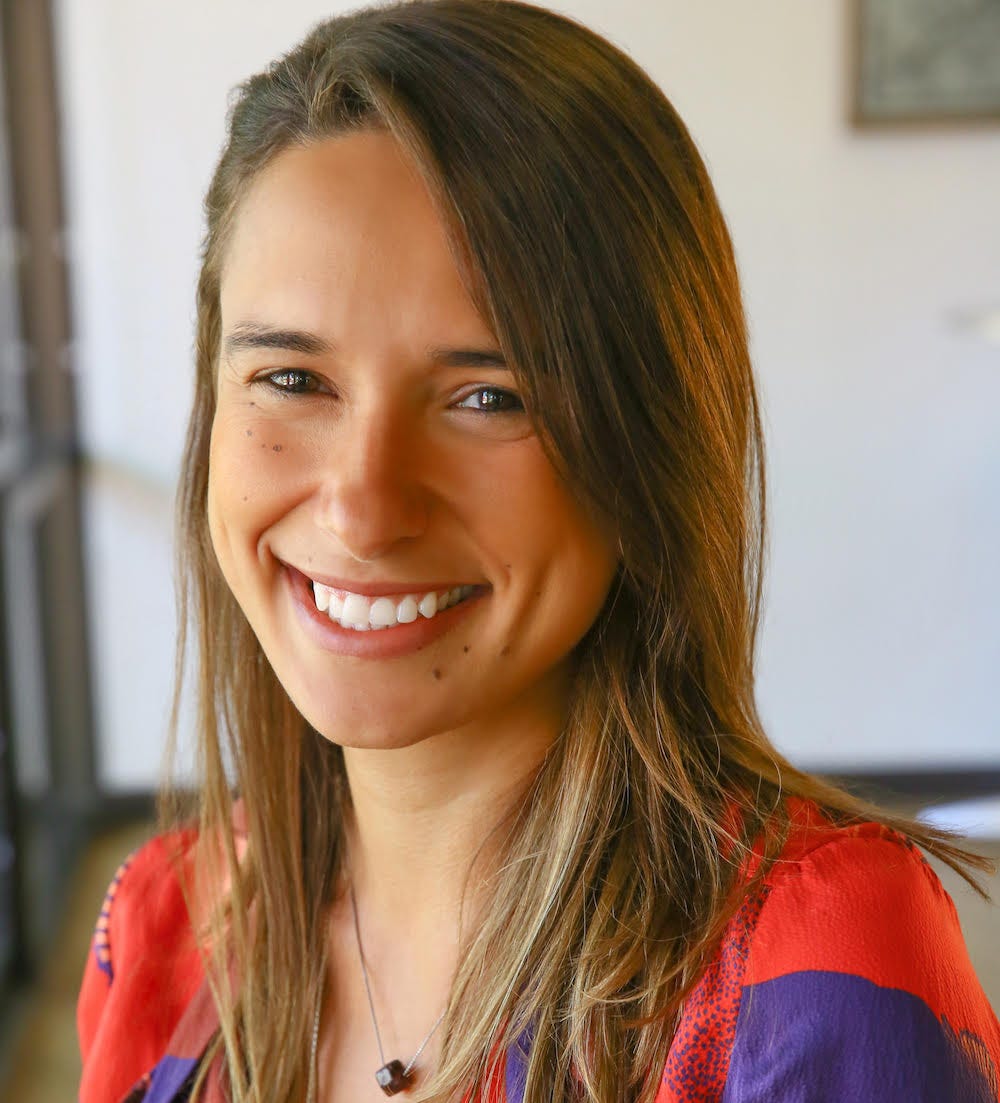 We sat down with Maria Fujihara, CEO and founder of SINAI Technologies to discuss her software solution to corporate carbon tracking and decarbonization. Maria founded SINAI in 2017, and two years later Alain Rodriguez, an early-stage Uber employee, joined as co-founder and CTO. Since then, SINAI has attained three significant customers and is poised for rapid growth, particularly in the tailwinds of the recent wave of corporate carbon pledges. [The newsletter version has been edited lightly for length, so check out our website for the full feature].
To start us off, how are companies managing their carbon footprint and organizing their climate response today?
Gathering and organizing the data on a large corporation's carbon footprint is a complex task. Despite this intricacy, the current approach to carbon accounting mostly involves spreadsheets and manpower. (You can be sure that Microsoft is using Excel to track their emissions!) To manage these systems, companies either invest in headcount and end up with an army of sustainability consultants and employees, or they invest in technology. 
It takes a specialized company to measure a business's carbon footprint and ensure data is appropriately aggregated. SINAI's software matches internal and external datasets to place everyone on the same page with the most up-to-date data. We're here to guide companies with the tools they need to achieve their climate goals. 
Who are SINAI's target customers?
We target large enterprise, carbon-intensive companies like those in energy, manufacturing, food and beverage, apparel, and transportation. These are multinational corporates with complex supply chains and processes. Our first customers are ArcelorMittal, the world's largest steel producer, and BRK Ambiental, which owns wastewater plants in Brazil and is majority owned by Brookfield. Soon, we'll be working with a massive global industrial manufacturer.
After gathering data, what comes next?
Wrangling the data is just the start of creating a holistic carbon strategy. Next, we develop carbon inventories to translate consumption types (waste, fuel, electricity, etc.) into one single metric – carbon emissions. We provide the ability to model those mitigation options as well as baseline "business as usual" scenarios so that users can determine cost, abatement potential, and synergies between strategies. The financial perspective is essential for choosing the most cost-effective mitigation options. 
How do corporates determine their willingness to pay for carbon mitigation? What about carbon offsets?
The final piece of the system is combining the company's footprint with carbon targets to determine the budget and timeline. We combine all of the company's internal data with external data sources like policy scenarios and customer databases to help set an internal carbon price, which is the most effective tool to achieve corporate carbon goals. 
With an internal carbon price set, companies have two approaches to reach carbon goals: mitigation and offsets. Carbon offsets have become a buzzword recently. Mitigation is the real work, while offsets are just compensation for emissions that have already been emitted and therefore don't actually drive emissions reductions. 
There has been a wave of corporate carbon neutrality pledges recently. How does SINAI fit into the picture of helping to achieve these pledges?
The pathway to carbon neutrality is the same regardless of industry or size. Of course, there are many particularities for each organization. For example, we've started by focusing on industries with large scope 1, direct emissions from facilities they own where changing internal mitigation operations have a big impact. For companies like Amazon, where most of their emissions are scope 2 or 3 and emitted through consumers and partners, they'll need to rely more on external engagement of their stakeholders in assigning targets toward a common pathway. 
I think it's great that these companies are setting a target to work toward and actually start moving the pieces inside their organizations to achieve them. But, of course, carbon zero is a really bold thing to commit to. These companies will ultimately have to dig deep into the details of their businesses, invest money and time, and establish a system of management and scenario modeling.
SINAI clearly meets an unmet need. What do you think is your biggest value add?
Our biggest value add is human leverage. The issue is that today humans are spending time on the wrong things like data gathering, accuracy, and processing. By shifting those manual tasks to software, we free up time and labor that can be spent innovating. The job that people do best is thinking creatively about solutions, sourcing new opportunities, and identifying influence points. The job that our software does best is acting as the analytics, and business intelligence data dashboard. 
To learn more about SINAI Technologies, check out their website and newsletter. They are expanding their team and currently hiring for a Product Designer and Full stack Software Engineer. 
Continue reading the full interview below.
---
In the News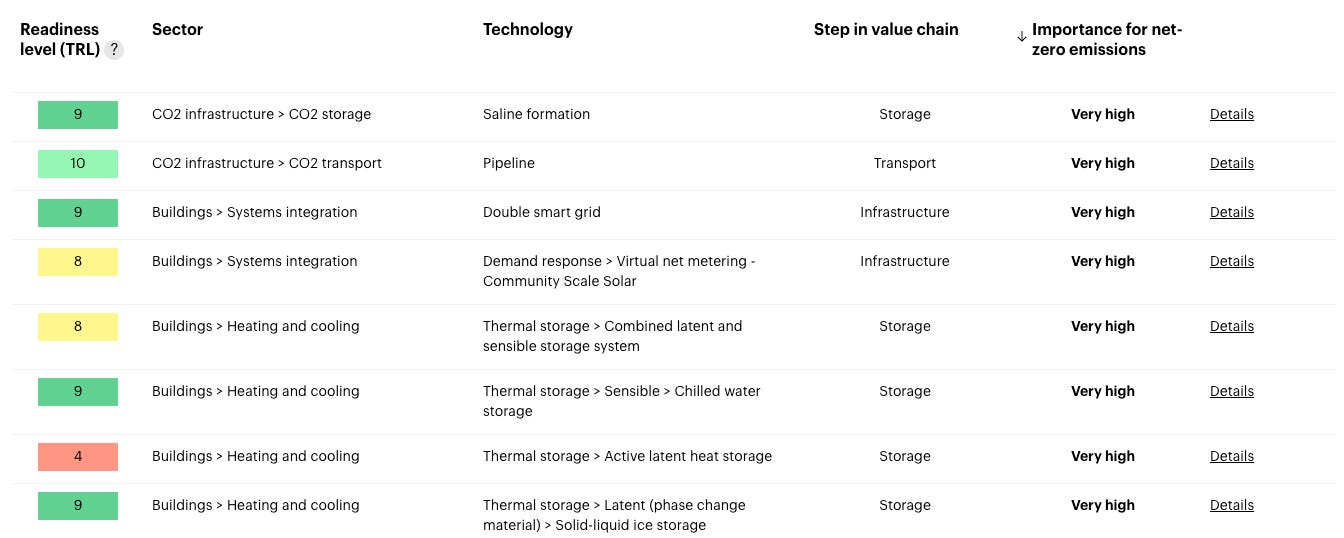 IEA: The energy watchdog has put together a Clean Energy Technology Guide with an interactive framework for over 400 individual decarbonization technologies across Energy transformation, Transport, Industry, Buildings, and CO2 infrastructure. Each technology lists the readiness level, step in the value chain, importance for net-zero emissions, and examples of key projects. (Scroll to the bottom of the web page for the Guide).
Bloomberg: Following in BP's wake, Shell is now writing down $22bn of asset value brought on by the uncertainty of oil demand from the pandemic. These asset write downs are indicative of the vulnerability that fossil fuel companies now face in a period of peak demand and external shocks like pandemics and climate change. BP and Shell are both gradually shifting their business to cleaner fuels, committing to net zero emissions by 2050. BP has begun shedding its emissions-intensive businesses by selling its petrochemical business for $5bn this week.
NYTimes: California has announced a landmark rule requiring more than half of trucks sold to be zero-emission by 2035 and all by 2045. We dived into the electric trucking landscape in a previous issue here.
Forbes: Tesla became the world's most valuable car maker this week, overtaking Toyota for the top spot and raising its market cap to $207bn. The news came a few days after Tesla passed Exxon in market value, and as investors gear up for a fourth profitable quarter, which would make the automaker eligible for inclusion in the S&P 500 index. 
WaterWorld: Xylem, a provider of technological solutions that address the water industry's most persistent challenges, has announced the close of a $1bn green bond offering. The proceeds will fund green projects that help improve water accessibility, water affordability, and water systems resilience. 
---
Pop-up
MIT Technology Review: A deep dive into why venture capital doesn't build the things we really need. Interestingly, an MIT prof. listed 3 climate-relevant technologies "synthetic biology, hydrogen power, and ocean exploration" as the innovations the US has given away because it didn't have the infrastructure to bring them to market.
ZenWTR: A new beverage brand makes its plastic bottles from 100% ocean-rescued plastic. You can buy a bottle at Whole Foods. 
OurCrowd: This platform provides an opportunity to invest in food-tech startups beginning at $10k, a significantly smaller starting price than for institutional investors. 
Opportunities & Events:
[Opportunity] The California Energy Commission announced two clean energy grants: Bringing Rapid Innovation Development to Green Energyand Realizing Accelerated Manufacturing Production.
[Event] MIT "Scaling up low-carbon energy":Tune into the last of MIT's special webinar series with energy researchers and experts on July 7 at 10 a.m. ET.
[Event] Sustainability Through Innovation: Tune in on July 8 from 7:30-8:30 a.m. PT to hear from Johnson Matthey's Sustainability Director and find out how they are contributing to the UN's sustainability goals.
[Event] Founder Speaker Series: Mike Phillips, the CEO and Co-Founder of Greentown Labs alumni company Sense, will be interviewed by the Director of Programs at Greentown Labs. Listen on July 10 from 9-10 a.m. PT.
---
Jobs
---
Feel free to send us new ideas, recent fundings, or general curiosities. Have a great week ahead!