Discover more from Climate Tech VC
The leading resource on climate and innovation.
Over 37,000 subscribers
🌏 Silicon Valley stepping up to climate change? #18
Plus, spotlight on Dawn and Sara of Elemental Excelerator
Happy Monday! 
We've enthusiastically been tracking the Twitter response to Chamath of Social Capital's public call for proposals to "help allocate a few $B" into climate tech, and juxtaposing it to the investment framework that rewards climate tech "instigators" posted on Medium this week by seasoned Vinod Khosla. 
Meanwhile, we chatted with the excellent Dawn Lippert and Sara Chandler of Elemental Excelerator to discuss their secret sauce of "Equity In, Equity Out" which has, in no small part, powered their past 7 successful years of scaling and investing in some of the most successful climate tech companies. 
Thanks for reading!
Not a subscriber yet?
---
Silicon Valley stepping up to climate change?
Exciting news this week in two larger name investors publicly doubling down on the climate investment space, Vinod Khosla of Khosla Ventures and Chamath Palihapitiya of Social Capital.
Vinod has been investing in climate since Cleantech 1.0, with a focus on hardware bets following a thesis of finding the instigators - the twelve to fifteen prime mover bets that he believes will transition entire industries more than the next hundred efforts. 
Chamath, famous for leading growth at Facebook, approaches the thesis more open mindedly - crowdsourcing frameworks on Twitter - and seeking to structure his investments via a robust map of the space. Social Capital invests as a (closed) evergreen fund in its attempt to restructure investment by expanding access to capital via investing in entrepreneurs "who seek to improve the lives of people around them," calling out traditional venture for not being sufficiently supportive of the ideas it capitalized from, and along the way dubbing ESG investing "a complete fraud."
On net, these bolder bets herald continued interest in the climate tech space, while exemplifying different views of what matters; 
Making big bets on a handful of transformative technologies and world changers

Or, seeking to seed an entire ecosystem to solve the myriad of opportunities from the ground up
Given how much the space is evolving, these views will be tested by the reality of inventors and entrepreneurs coming up against the real constraints of how much there is to discover and questions around the time horizons in which they can hope to return. Approach aside, the two investors are aligned on the urgency of the timeline; Vinod lasers in on instigator technologies "proven" by 2025, while Chamath plans to "allocate a few $B" over the next 2-3 years. 
---
Deals of the Week (7/28-8/3)
🌱Geltor, a San Leandro, CA-based bio design startup, raised $91m in Series B funding from Cultivian Sandbox, SOSV, iSelect Fund, and other investors. The company makes animal-free proteins like collagen and elastin to be used in beauty, food, and beverage products. Crunchbase has more here. 
⛅ClimaCell, a Boston, MA-based weather intelligence platform, raised $23m in Series C Funding from Pitango Growth and Square Peg Capital. The company uses weather forecasting to help companies make smart decisions about their operations. TechCrunch has more here. 
🐜 Grubbly Farms, an Atlanta, GA-based producer of insect-based feed for backyard chickens, raised $2.9m in seed funding from Overline, Oval Park Capital, Techstars, and Create-X. More here. 
💧Epic CleanTec, a San Francisco, CA-based wastewater treatment and reuse startup, raised $2.6m in seed funding from a mostly undisclosed group of investors that included SoulCycle co-founder Elizabeth Cutler and Rodan + Fields co-creator Dr. Kathy Fields. More here. 
🐷 New Age Meats, a Berkeley, CA-based cultivated pork startup, raised $2m in a seed extension round from TechU Ventures, Losa Group, ff Venture Capital, SOSV, Sand Hill Angels, and Siddhi Capital. More here. 
🧂CORE-POWER, a London, UK-based developer of a marine Molten Salt Reactor, raised an undisclosed amount in Series B funding. The company aims to decarbonize the ocean transportation industry with its "atomic batteries". Crunchbase has more here.
⚡ Charge, a NYC, NY-based developer of electric charging, storage, and service stations for e-bikes and e-scooters, raised an  undisclosed amount of funding from Meyer Equity. Crunchbase has more here.
Later-Stage Fundings / New Funds:
Northern Genesis Acquisition, a special purpose acquisition company (SPAC) aimed at supporting an environmentally-sustainable business, filed for a $300 million IPO. More here. 
Li Auto (NASDAQ: LI), a Chinese maker of electric SUVs, raised$1.1b in its IPO. The company priced 95 million shares at $11.50 (above $8-$10 range), for a fully-diluted value of $10 billion. More here.
Upwell Water, a San Francisco, CA-based specialty finance company focused on water, received an investment from Crestview Partners. The investment, along with previous investments from 2040 Fund and Upwell, will create a $1 billion water financing company. More here.
---
In the Spotlight: Dawn Lippert & Sara Chandler (Elemental Excelerator)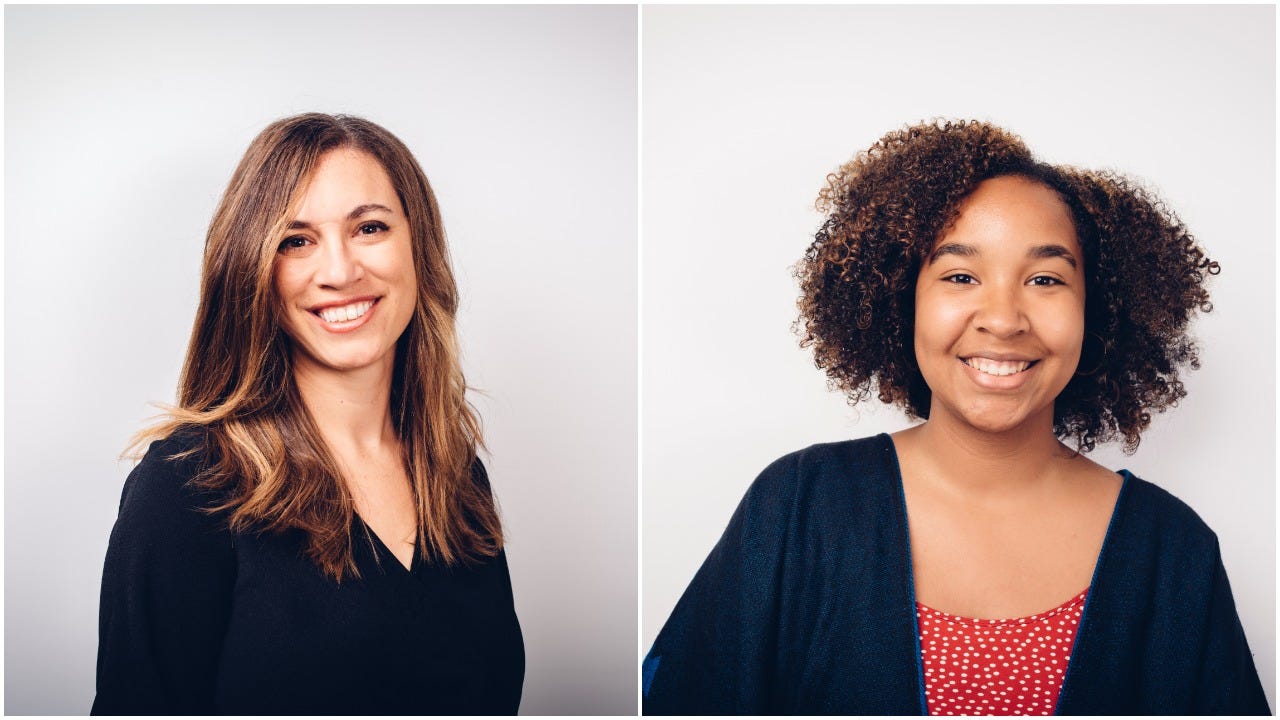 Dawn Lippert, CEO; Sara Chandler, Director of Equity & Access
Elemental Excelerator knows how to scale climate tech from local to global. The Honolulu-based, majority female-led organization welcomes 15 to 20 companies into its program each year, supporting place-based pilot projects and funding companies with up to $1M each. Elemental Excelerator (EEx) is widely recognized as both a hyper-effective and purpose-driven organization that leads by example. As EEx prepares to welcome its ninth cohort of startups, we asked CEO, Dawn Lippert, and Director of Innovation, Equity & Access, Sara Chandler, how the organization has evolved since its inception and how they practice an "Equity In, Equity Out" framework. [The newsletter version has been edited lightly for length, so check out our website for the full feature].
Elemental Excelerator funds "Earthshot ideas." What standards do you use to determine whether a technology is an "Earthshot"?
Sara: We're interested in companies solving urgent environmental challenges – decarbonizing the grid, integrating a circular economy into production, building a sustainable agriculture and food system, enhancing mobility, limiting waste, and using renewable materials broadly. The ideas that really excite us meet a specific community need, attract positive local attention, and can scale globally. Next, we look at the team (their experience, background, and diversity), the tech, the potential to scale, and the traction.
The environmental movement's founders have been criticized for excluding or silencing the voices of certain communities in discussions on how to create a more sustainable planet. Elemental Excelerator seeks to reimagine who the stakeholders are in climate change solutions. Our approach is to be more inclusive and reach people on the front lines – directly impacted by a problem and its solution (i.e., the ideas/companies we nourish). We take an Equity and Access approach – that's how we think about environmentalism. We aim to empower those who have been marginalized and unheard.
How is Elemental Excelerator differentiated from climate accelerators or investors?
Dawn: Our place-based focus distinguishes us. The systems necessary to decarbonize and create a more equitable world operate in places (i.e., collective, global impact requires local action). Our initial proving ground was Hawaii, before expanding to Asia Pacific and California. We like to understand the dynamics of each market and use that knowledge to help startups scale globally.
Part of what we do is demystify community. Tech entrepreneurs need to understand their customers and the places that they want to scale. Implementing our cohorts' technologies in places that they impact creates a direct, less abstract connection relative to the idea of funding companies somewhere with their solutions deployed elsewhere.
Unlike most accelerators, we also look at later-stage companies. They often still have growing pains because it takes a long time – and multiple brushes with failure – to scale important technologies. The problems these companies are solving often require a more complex set of real-world inputs and stakeholders compared to many social media and enterprise software companies.
We have experts in our sectors known as "Directors of Innovation" – one each for mobility, energy, water, agriculture and circular economy. They have deep sectoral expertise that enables them to take a portfolio-level strategic view – as well as an implementation role for the projects we fund. We work with companies to identify community-based projects that will help them cross the commercial 'valley of death' and simultaneously help constituents. We connect companies with local partners to change the dynamic of their projects. Our projects last, on average, a year to 18 months, providing time to get into the weeds of project development and overcome other barriers.
Our portfolio is also global. Our companies can swap stories about their scaling efforts. There's a lot of power in having 99 companies that all know and reach out to each other. We are seeing this more than ever with COVID-19, as companies navigate uncharted waters.
Can you share examples of how the place-based component of your strategy has impacted the success of your startups?
Dawn: An example is Zero Mass Water in Australia. Zero Mass Water develops hydropanels, which, instead of energy, create water. It facilitates 'water independence' (i.e., off-grid water creation) by eliminating the need for piped or electrical inputs. This is a huge deal for communities without access to reliable or clean water. We co-funded them to support their Australia project and helped them test one of their largest deployments. Together, we installed 600 hydropanels, produced 120,000 gallons of water, and save 750,000 plastic bottles every year. The project was – and still is – significant to the community, providing reliable water to drought-stressed areas of remote Indigenous Australia and to places like schools. Now, we're helping the Zero Mass Water team to scale to other parts of the world.
You openly talk about Equity and Access. What do those terms mean day-to-day at Elemental?
Sara: We work with startups on Equity and Access with an 'Equity In, Equity Out' framework. 'Equity In' includes awareness of hiring, inclusion, retention, supplier, and board diversity. 'Equity Out' includes awareness of access to innovation, economic benefits, and community partnerships.
A great example of putting 'Equity In' into practice comes from one of our Bay Area companies, called Trove. They provide a front-end and back-end solution for big retailers (like Patagonia and REI) to resell their brands' clothing. Trove has an incentive to hire locally, as a circular economy resale marketplace. Seizing the opportunity to make their supply chain more equitable, Trove partnered with workforce development organizations to hire local workers. Their focus on hiring from the community in which they operate supported Trove's expansion from 2 customers to 8-10 customers over the course of the Elemental pilot.
The pandemic prompted us to reconsider how our portfolio companies support frontline communities. Throughout COVID-19 and the social unrest this spring, we're been in deep discussion about anti-racist work. Our companies are highly responsive and Trove is a great example of how our portfolio actively seeks opportunities to better support their communities. The companies that we work with will be some of the world's largest problem-solvers, and we want to be hardwiring this equity mindset (and action) early in their development.
You're about to welcome your ninth cohort. What technologies, problems, and teams are you seeing now that were not around in the first few cohorts in 2013?
Dawn: There is growing interest in the circular economy. Apparel and textile production account for 10% of global emissions. Over the past seven years, innovations to reuse materials have emerged. In energy, there are startups working on storage and renewable grid integration – software and hardware combinations that are possible now that would have not been possible even five or six years ago. COVID-19 is disrupting the food and agriculture sector, placing a magnifying glass on our supply chain. The pandemic has also massively changed mobility and how people move around. Fewer people take public transportation, and many have adopted biking as a primary method of transport. We're also seeing a bump in interest in the water sector. Climate change is water change – whether it is too much or too little water at a given place and time (e.g., drought or flooding). These sectors offer very compelling investment opportunities.
To learn more about Elemental Excelerator, check out their website. Applications for their tenth cohort will open up in Q1 2021. They are actively hiring for core team roles at the Excelerator as well as 144 portfolio company roles.
---
In the News
Federal Register: While pension funds managing over $1 trillion self-regulate around the "systemic threat to financial markets and the real economy" from climate change, Trump threatens to all-out ban ESG investing through a new rule limiting sustainable investing from private retirement plans.
Grist: Reporters question the cost and job figures associated with plugging methane-spewing abandoned oil and gas wells and make the tired call for "more data needed." This solution is an immediate need and a no-brainer. What if we think outside the box and privatize the plugging to technology companies that then sell the offsets? It could be a win-win-win, and we can stop haggling over figures and get to work plugging holes. 
Gizmodo: CA Air Resources Board is considering a proposal to cap emissions from rideshare companies via a requirement that 60% of miles traveled by 2030 are in EVs (convenient timing to Lyft's recent proposal?). The company boldly pledged last month that its entire fleet would be electric by 2030 – a claim that critics argue is unreachable without regulation. 
NYTimes: In an effort to most effectively address frequent and severe flooding, a Houston area town is shifting its focus from protecting the most valuable property to prioritizing disadvantaged neighborhoods which would struggle most to recover – sparking a debate over whether such plans are "necessary and humane" or "social engineering."
E&E News: Low oil prices force Texas carbon capture project into "mothball status". Only if "economics improve" (aka oil prices go back up) will the project likely come back online. Check out Axios for further analysis on low / high oil prices.
Microsoft and 10 other companies have joined the Hydrogen Council. The company also announced its first investment out of its Climate Innovation Fund – investing $50m in Energy Impact Partners – and that hydrogen fuel cells have demonstrated the ability to power data centers for 48 straight hours. 
---
Pop-up
TechCrunch: This newsletter issue would be replete without at least one mention of another EV manufacturer seeking expansion. Kandi, the cutest, smallest, and cheapest EV to date, is slated to hit American roads late this year for a mere $13k (after rebate). Robinhood day traders are excited. 
Joule: Delhi's lower air pollutant levels during COVID resulted in an 8% increase in solar power output. (That's what we call a positive feedback loop.)
FloodFactor: Per last week's feature on insurtech, check out your home's flood factor!
National Geographic: Watch Rebuilding Paradise, a new documentary about the aftermath of the 2018 CA wildfires. 
Bloomberg: Read about the "tug of war" occurring as concerned climate scientists and eager captains of oil tankers together sail through the melting polar region.
The Interchange: Listen to some energy VC honchos discuss the pandemic's impact on the climate tech venture revolution and where the talent is going.
Neutral: Try Neutral, a new browser extension that calculates the estimated carbon footprint of every purchase and allows users to offset their emissions, right from their shopping cart. 
Opportunities & Events:
💡Chain Reaction Innovations: Pre-apply for Cohort 5, a two-year program for innovators focusing on energy and science technologies hosted by Argonne National Laboratory. 
💡9/30 ReShape - Enel's Global Call for Startups: Apply to partner and work with Enel to accelerate the energy transition.
🗓️8/4 Climate Returns: Join this interview series discussing climate tech investing with partners from NEA, Benchmark, and USV from our friend and fellow Substacker, Tommy Leap of The Breeze! 
🗓️8/6 The Future of Sustainable Aviation: Join for a webinar discussion on efforts to increase the sustainability of aviation.
---
Jobs
Many college students will take time away from school this coming Fall as recent graduates struggle to find full time employment as a result of COVID's impact on the economy. Climate Corps seeks to leverage this talent pool for meaningful climate action. Hiring managers from startups, corporates, funds, or nonprofits should visit the Climate Corps website to connect with and offer opportunities to 250+ climate tech students, recent graduates, and young professionals.
Multiple roles @ Generate Capital
Investment Fellow @Susa Ventures
Multiple roles @Myst AI
Multiple roles @Dance
Sales roles @Compost Crew
Mechanical/Thermal Engineer @Treau
Senior Director of Regulation & Policy @Sunrun
SVP of Market Transformation @LA Cleantech Incubator
---
Feel free to send us new ideas, recent fundings, or general curiosities. Have a great week ahead!