🌎 Introducing your new weekly Climate Tech update! #1
Plus, a running list of climate tech VCs
Let's get started…
A little about myself first. I recently graduated college and moved to San Francisco, the proclaimed VC capital of the US. I've been closely following the threat of climate change and the dire consequences it brings for a while now. One of the first college classes I took was on Sustainable Finance, sparking my lightbulb moment:
Access to financing is the key driver to spurring innovation and achieving successful implementation of climate change solutions.
After moving to SF, I've witnessed the overflowing capital and brilliant minds driving technological innovation, all promising to make the world a better place, but day after day I see the money and noise flowing to yet another mobile video app (how many Tik Toks do we need?). Fortunately, it seems venture capital is gradually trickling into the Climate Tech space, designated a "new hot space for investors in a warming planet" by TechCrunch.
Climate change has entered our global agenda, and it's only a matter of time before it enters mainstream investing. The Coronavirus outbreak and its threat to civilization foreshadows the looming threat that is climate change. While we are focusing on surviving this pandemic, we must use this experience to recognize our system's vulnerability and work to prevent an even greater global disaster.
I've created this newsletter to document and support the rise of Climate Tech investing, as well as provide a platform for young people like me to get involved. Going forward, I plan to include a weekly update of Climate Tech investments, interviews with investors or entrepreneurs, summaries of key trends and topics within the space (for longer posts check out my website Climate Tech VC), but feel free to reach out with ideas for future content. I will be targeting climate change-related investments in mainly the Energy, Food/ Agriculture, Transportation, Consumer, and Waste/ Manufacturing sectors. Without further ado, let's get started and don't forget to subscribe for future issues!
Deals of the Week (3/29-4/4)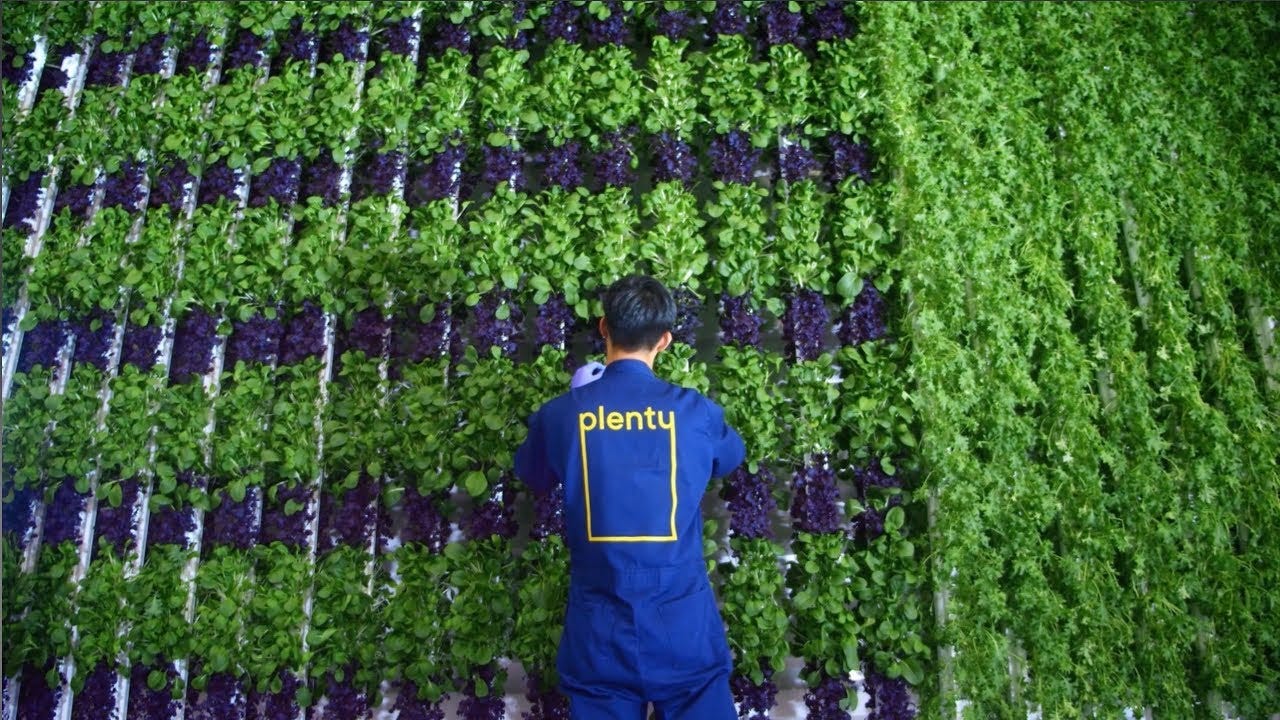 Plenty's vertical farming facility called Tigris (Plenty photo)
Farasis Energy, a Chinese electric vehicle lithium-ion battery maker, aims to raise $479m in an IPO on China's Nasdaq-like STAR board. The new funding will be used to expand manufacturing capacities with EV automakers in China, the world's largest auto market, as the Chinese government have extended subsidies and tax exemptions for "new energy" vehicles.
Plenty, a San Francisco-based vertical farming startup, is in talks to raise $100m in Series D funding led by Softbank's Vision Fund. The startup has already raised $400m over the last four years to expand their vertical farms across various city centers, where they deliver fresh produce to local restaurants and stores.
Enovix, a Fremont-based maker of next-generation lithium-ion batteries, raised $45m in funding from investors and customers including T.J. Rodgers (founder of Cypress Semiconductor) and York Capital. The company's 3D Silicon Lithium-ion battery significantly increases energy density and maintains high cycle life. This new funding will be used to complete its Fremont battery production facility.
Vericool, a Livermore, California-based manufacturer of compostable cold chain packaging, raised $19m in Series A funding from Ecosystem Integrity Fund, Radicle Impact, ID8 Investments and Alpha Impact Investment Management. The company's goal is to replace common packaging materials such as Styrofoam with recycled and plant-based alternatives. Fun fact: the company was started by a former East Bay gang member who now hires ex-felons getting out of jail.
Natel Energy, an Alameda, California-based hydropower turbine startup, raised $11m from Schneider Electric Ventures and Breakthrough Energy Venture. The funding will accelerate development of its Restoration Hydro Turbine, which will lower the construction cost of power plants and allow for better fish safety (a stringent environmental regulation for hydropower projects).
Addionics, an Israel-based rechargeable battery startup, raised $6m in funding from Next Gear Ventures. Through its "smart 3D structure", Addionics can design batteries with higher energy density, lower charging time, and improved heat safety. The company will initially deploy its batteries in electric vehicles and expand to other markets such as consumer electronics, medical devices, grid energy storage and more.
In the Spotlight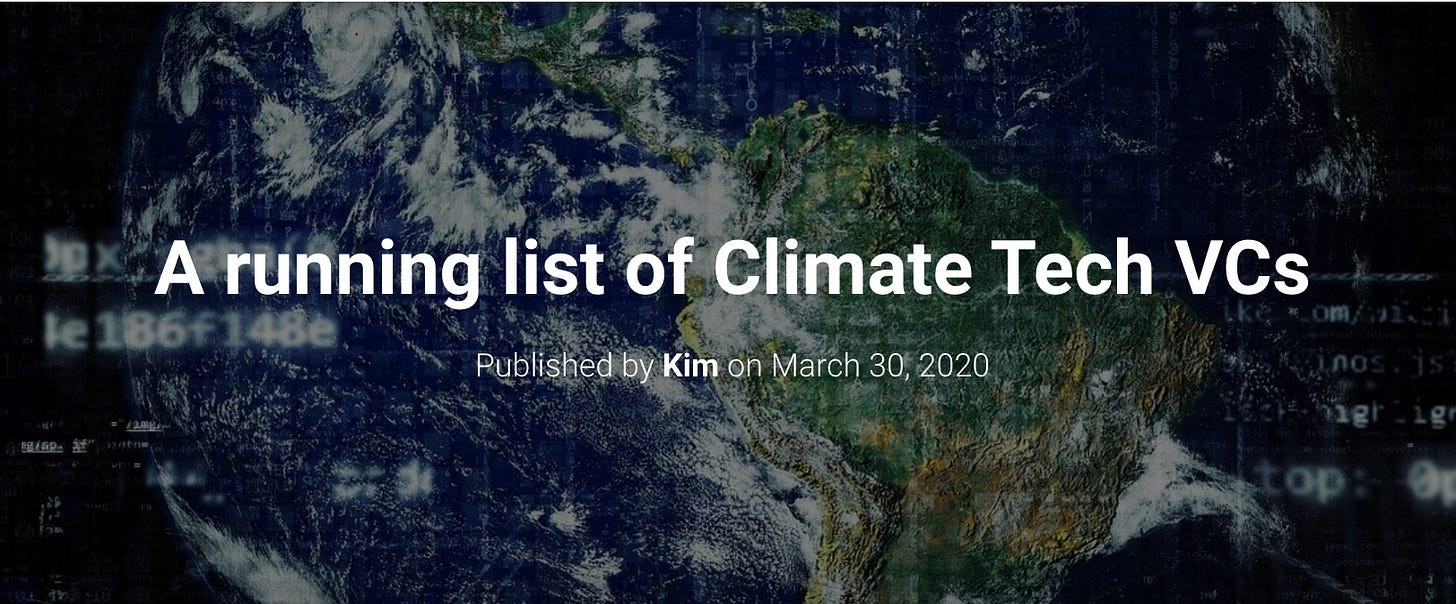 Check out the Climate Tech VC website for a running list of Climate Tech investors. Despite the Clean tech boom and bust in the late 2000's, many entrepreneurs and investors are showing interest in the Climate Tech space as renewables have proven cost-competitive to other energy sources and the planet continues to hurdle past the 2 degrees Celsius threshold. This January, Sequoia Capital posted on Twitter seeking climate tech investments and NYT journalist Kara Swisher penned an opinion essay about the disappointing lack of green tech innovation despite corporate sustainability pledges. I've highlighted a few Climate Tech VCs below, but check out my website for the complete list:
In the News
Check out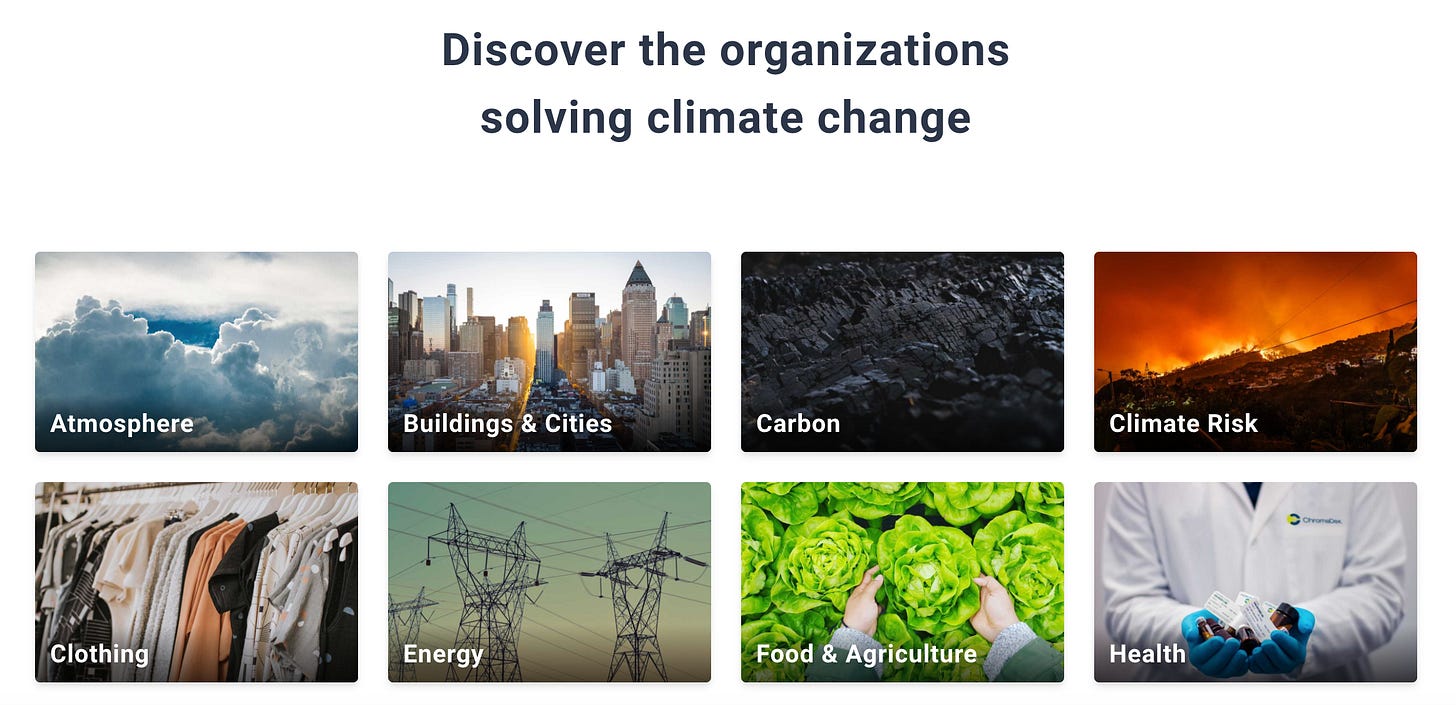 Climatescape is an open database of organizations leading the fight against climate change, including a great list of Climate investors
Climate-friendly tip
Reuse Trader Joe's produce bags as compostable trash bags for food scraps (yes they're compostable)!
Have your own Climate-friendly tips? Send them my way!
---
That's it for this week. As always, please email me if you have any further ideas for the newsletter or just want to chat!